Clearwater, FL has the perfect mix of city life and coastal charm for couples seeking a memorable getaway.
From thrilling sunset cruises to cocktails on rooftop bars with scenic views, Clearwater, Florida is what the two of you need to reconnect, unwind, and rejuvenate.
A tour we think you'll love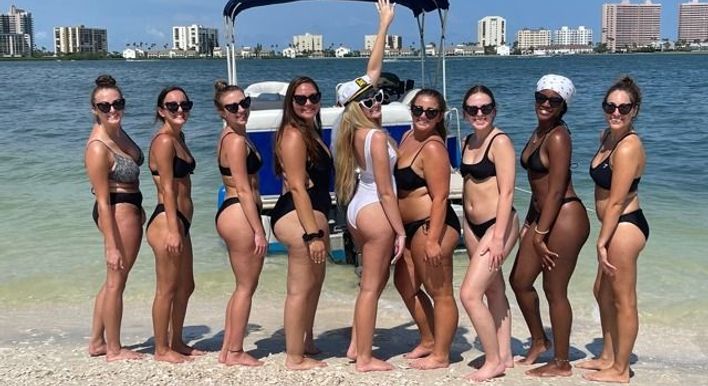 Clearwater Party Boat
From $800
View tour
You can start your journey by dipping yourselves in the beauty of Clearwater Beach. The pristine waters and breathtaking sunset are enough to jumpstart your romantic getaway.
If you are looking for adrenaline-pumping fun, don't miss out on thrilling dolphin cruises, where you will witness the majestic creatures play in the turquoise waters of Old Tampa Bay.
And if you are up for more thrills, head to Busch Gardens Tampa Bay for a heart-pounding roller coaster ride and encounter exotic wildlife.
No matter what tickles your fancy, get ready to create lasting memories together in Clearwater as we guide you through the most romantic and exciting things to do in Clearwater, Florida for couples.
Let the magic of this coastal paradise ignite your love and adventure!
1) Visit The Clearwater Marine Aquarium
A visit to Clearwater Marine Aquarium is an absolute must for couples!
The aquarium offers a unique experience that will make your heart flutter with joy. Witness the rehabilitation of sea turtles and other fascinating marine creatures before they are released back into the wild.
So, if you want a truly appealing experience, make your way to the Clearwater Marine Aquarium.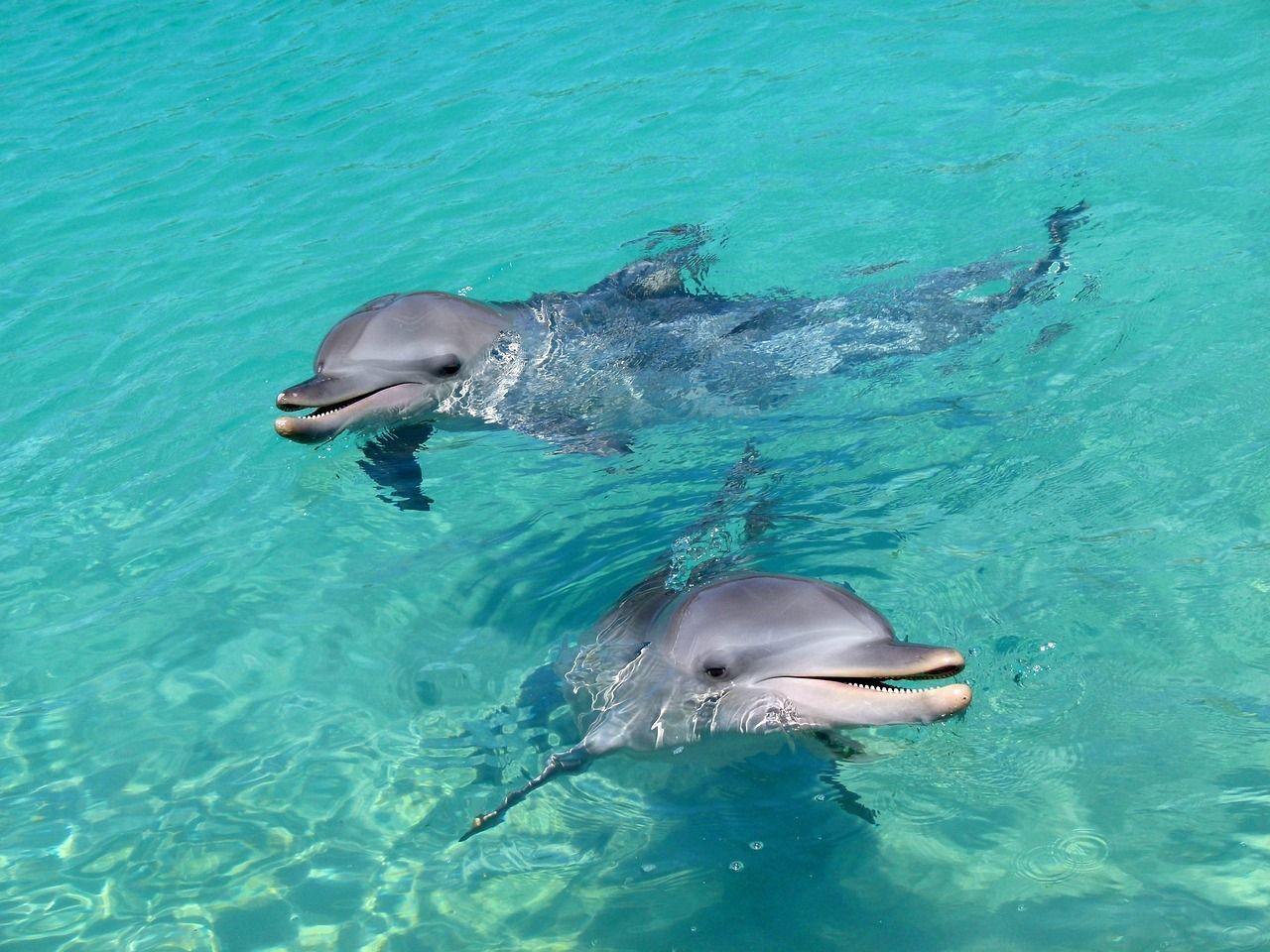 2) Go For Clearwater Beach Dolphin Cruises
Clearwater Beach on the Gulf Coast is the perfect destination for couples seeking adventure and relaxation.
Feel the stresses of life fade away as you bask in the tranquil beauty of the turquoise waters. You can find a cozy spot, set up your beach chairs, and soak up the sun's embrace.
Or you can even take your romantic getaway to the next level by going on sunset boat tours. Feel the breeze as you navigate the scenic landscapes in the company of your loved one.
For a guaranteed dolphin sighting, book our two-hour dolphin cruise tour. Imagine the joy and excitement as you spot dolphins dancing in the secret hideouts of Clearwater Bay. This will definitely be among your top highlights of things to do in Clearwater Beach.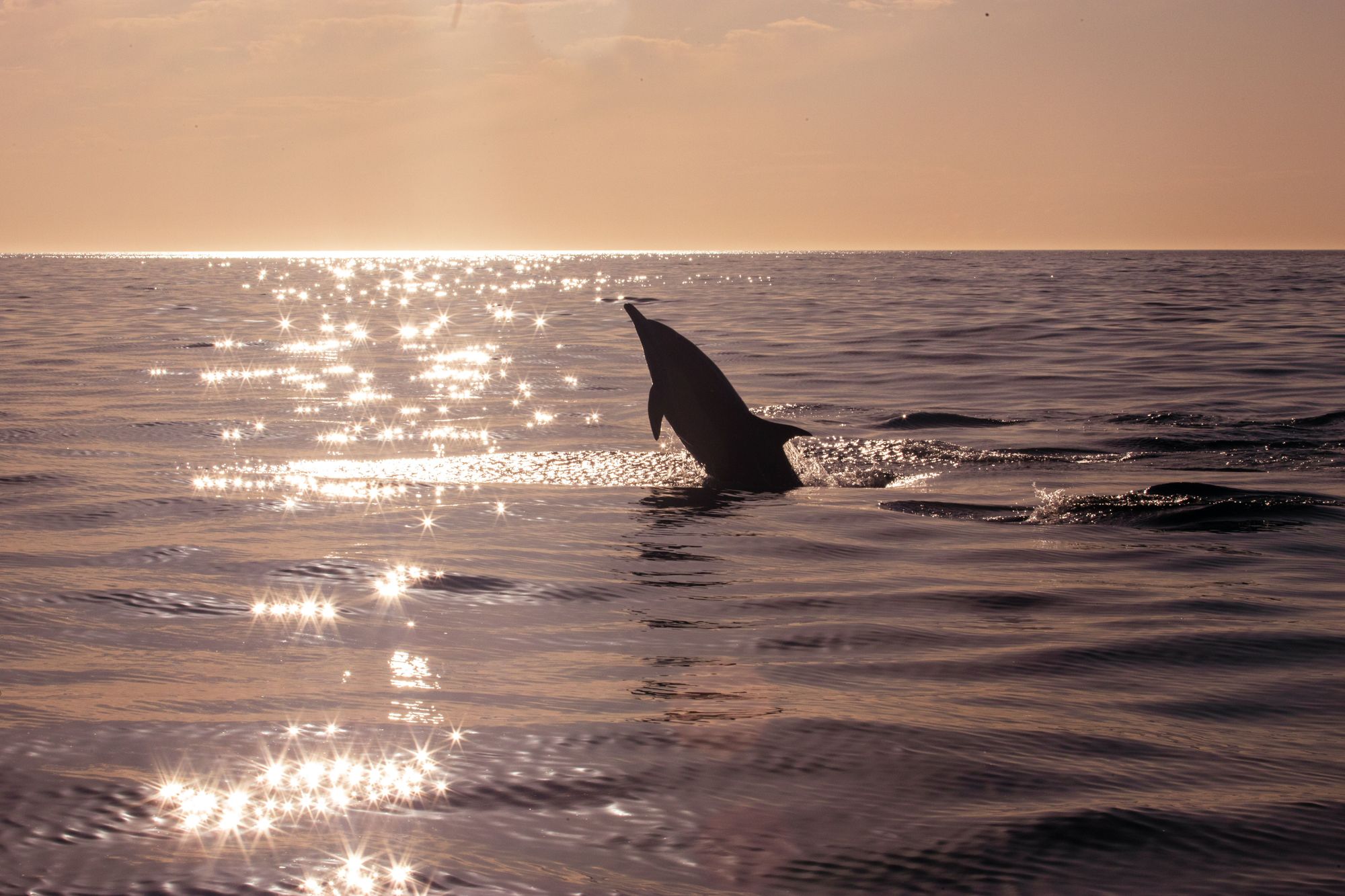 3) Get Some Vitamin Sea At Honeymoon Island State Park
Get ready to fall head over heels all over again at the Honeymoon Island State Park. Located near the beautiful Clearwater Beach, the recreational park offers an unforgettable experience.
The charming coastal park boasts pristine beaches with soft powdery sand stretching as far as the eye can see. Grab your sweetheart's hand and go for a romantic stroll along the shore, listening to the gentle waves and feeling the warm sun on your skin.
The park's tranquillity will whisk you to a world of pure bliss and serenity. As you take your stroll, keep an eye out for the abundant wildlife. From vibrant birds to playful dolphins, nature's wonders are everywhere you look.
You can also embrace the joy of being in each other's lives in any of these other top Clearwater parks;
Go to Busch Gardens Tampa Bay for rollerskating and thrilling rides

Rent a cabana at Sand Key Park

Go disc golfing at Cliff Stephens Park

Explore ponds and creeks at Moccasin Lake Nature Park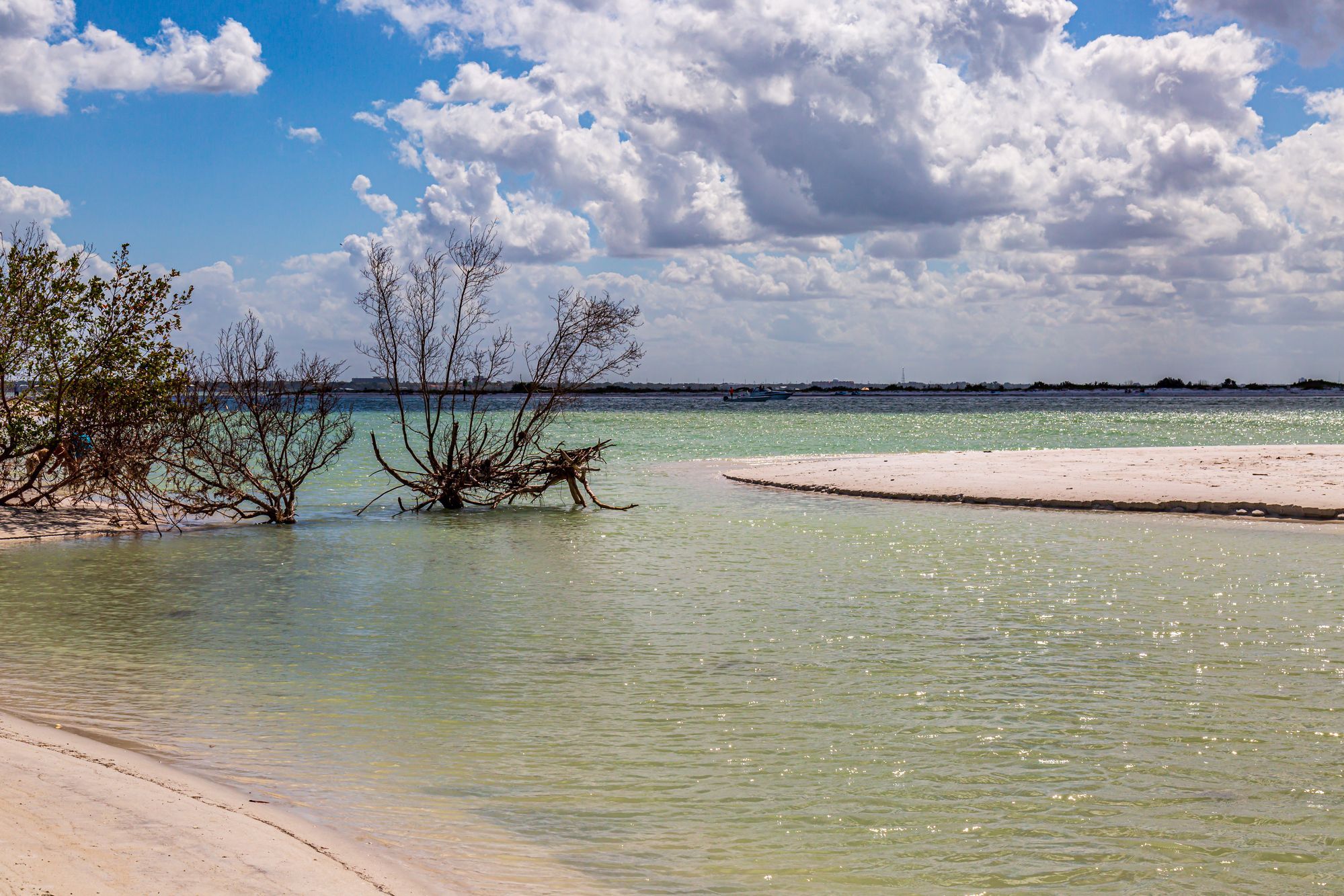 4) Stroll Hand In Hand At Caladesi Island
The pristine white sand beaches and crystal-clear turquoise waters of Caladesi Island make a picture-perfect setting for a romantic adventure with your partner.
Whether you want to stroll hand in hand in Caladesi Island State Park or relax under the shade of palm trees on the untouched beaches, the Island has it all!
The remarkable island is also a haven for wildlife enthusiasts. You'll have several chances to spot a variety of bird species or witness playful dolphins frolicking in the distance.
Explore the island's nature trails together, surrounded by lush vegetation and the soothing sounds of the ocean waves.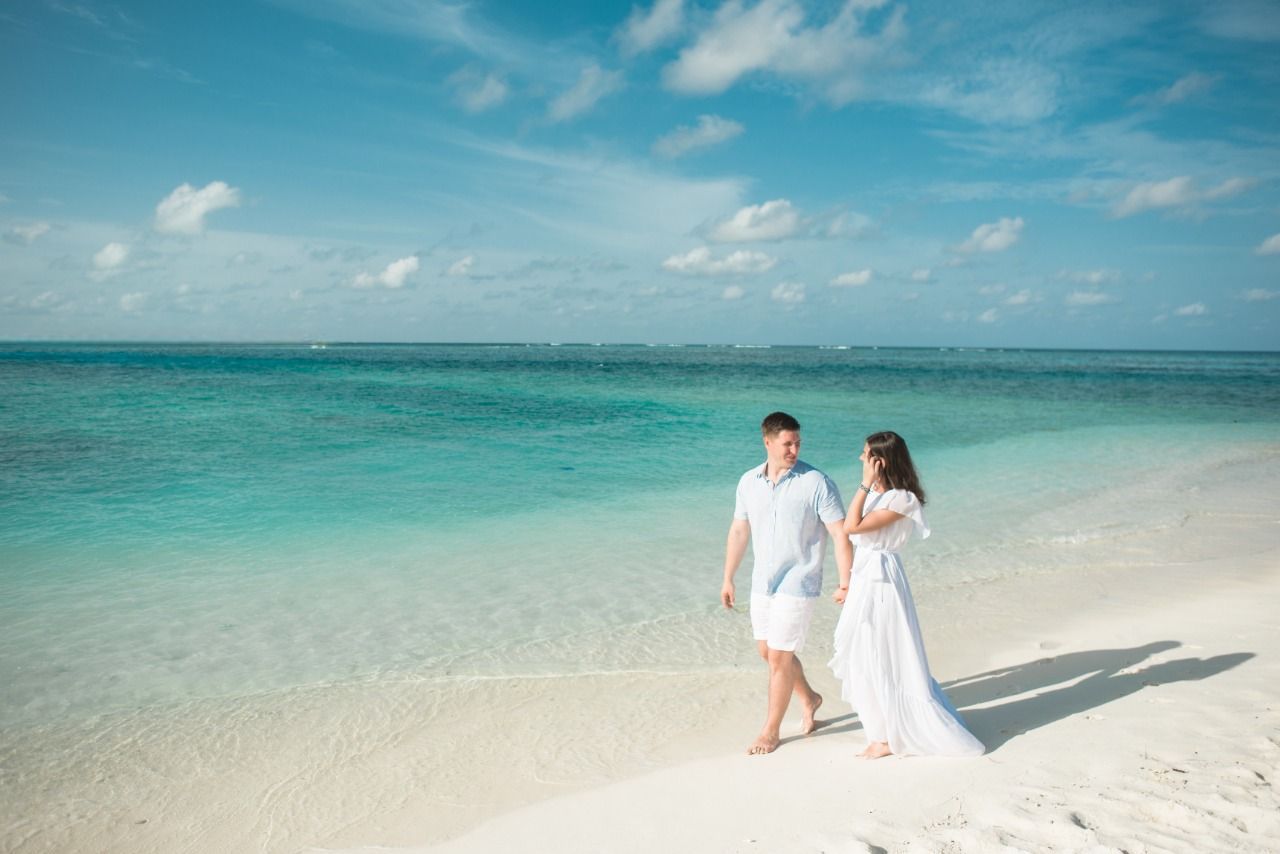 5) Embark On A Romantic Dinner Cruise
Picture you and your partner sailing along the pristine waters of Clearwater Beach as you enjoy a delicious meal. The enchanting ambiance of a dinner cruise will surely ignite your hearts.
The awe-inspiring views of Clearwater Beach and the sparkling ocean will set the perfect stage for a magical evening.
Find a great spot with your darling and indulge in a savory dining experience. Whether you want fresh seafood or a mouthwatering dessert, a dinner cruise has enough culinary delights to tantalize your taste buds.
But it's more than just food when on a cruise. Sip on a glass of wine as you dance under the stars or cuddle up on the deck. The romantic atmosphere of Clearwater will make the evening one to be remembered.
6) Go For A Scenic Voyage On The Clearwater Ferry
One of the most romantic things to do in Clearwater for couples is riding the Clearwater Ferry.
The ferry offers a convenient and scenic experience for you and your partner to explore the area. Begin your journey in downtown Clearwater and let the ferry whisk you to different destinations such as Clearwater Beach or North Beach.
As you glide across the water, soak up the panoramic views of the coastline and let the gentle breeze kiss your face.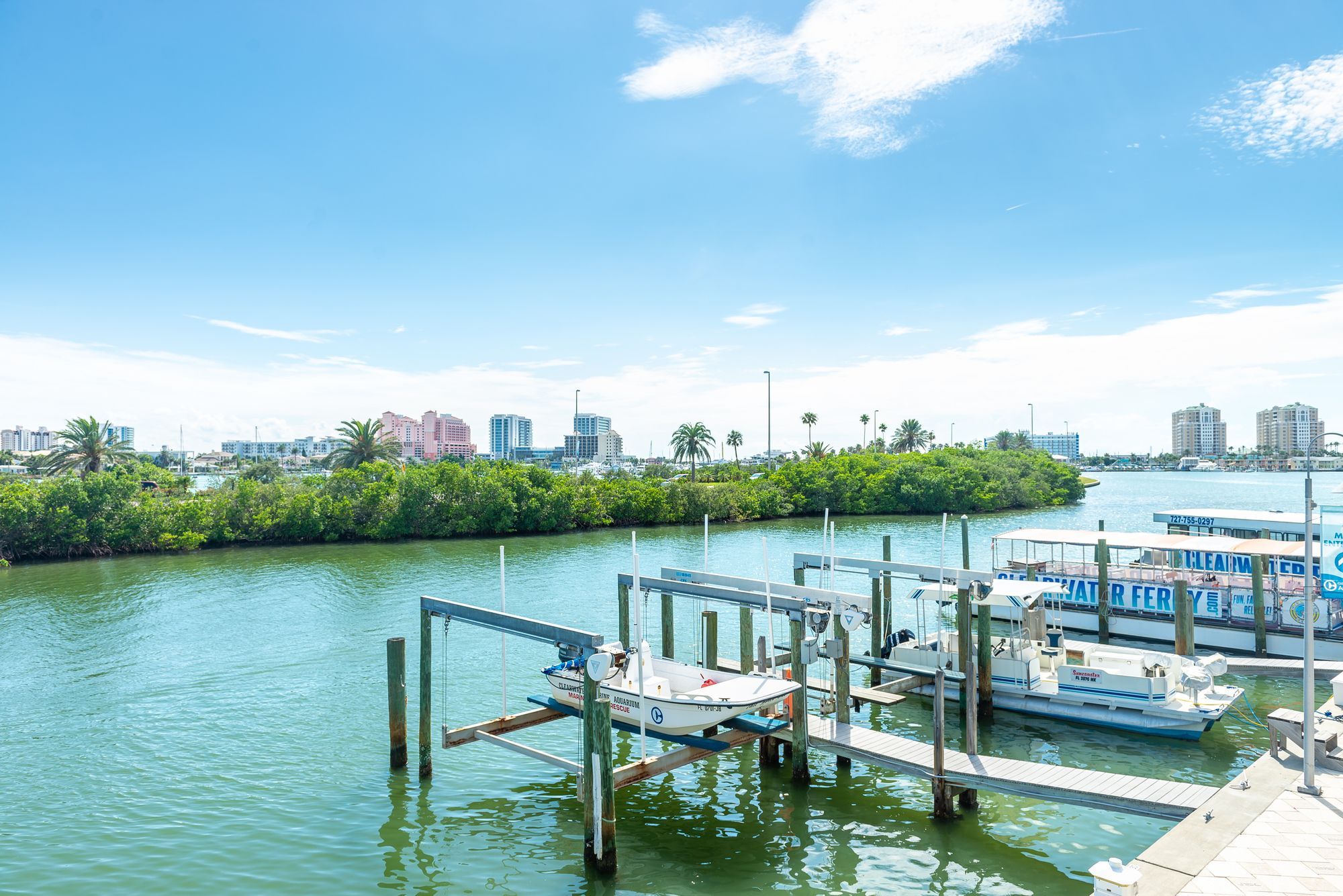 7) Shop At The Countryside Mall
A shopping spree at the Westfield Countryside Mall is a fantastic choice to add some fun and style to your Clearwater adventure.
Get ready to indulge in a shopping paradise at one of the best malls in Clearwater. This bustling mall provides a wide array of shops and boutiques; you can get anything from trendy fashion to unique gifts and accessories.
Whether you are looking for retail therapy or you want to simply update your wardrobe, this mall has got you covered. You might even stumble upon the perfect item to remember your trip to Clearwater.
You may also want to explore these other malls that are worth a visit:
Pelican Walk Plaza

Countryside Center

Clearwater Mall
8) Go For A Romantic Bike Ride At Fred Marquis Pinellas Trail
Lace up your sneakers and grab your partner's hand to explore this picturesque trail that offers a delightful experience of Clearwater.
The Fred Marquis Pinellas Trail is a haven for outdoor enthusiasts and couples alike. Spanning over 47 miles, you will have the perfect opportunity for a romantic stroll or bike ride with your sweetheart.
You should also explore the serene beauty of nature at the Florida Botanical Gardens. It provides the perfect tranquil setting for you and your partner to connect with nature.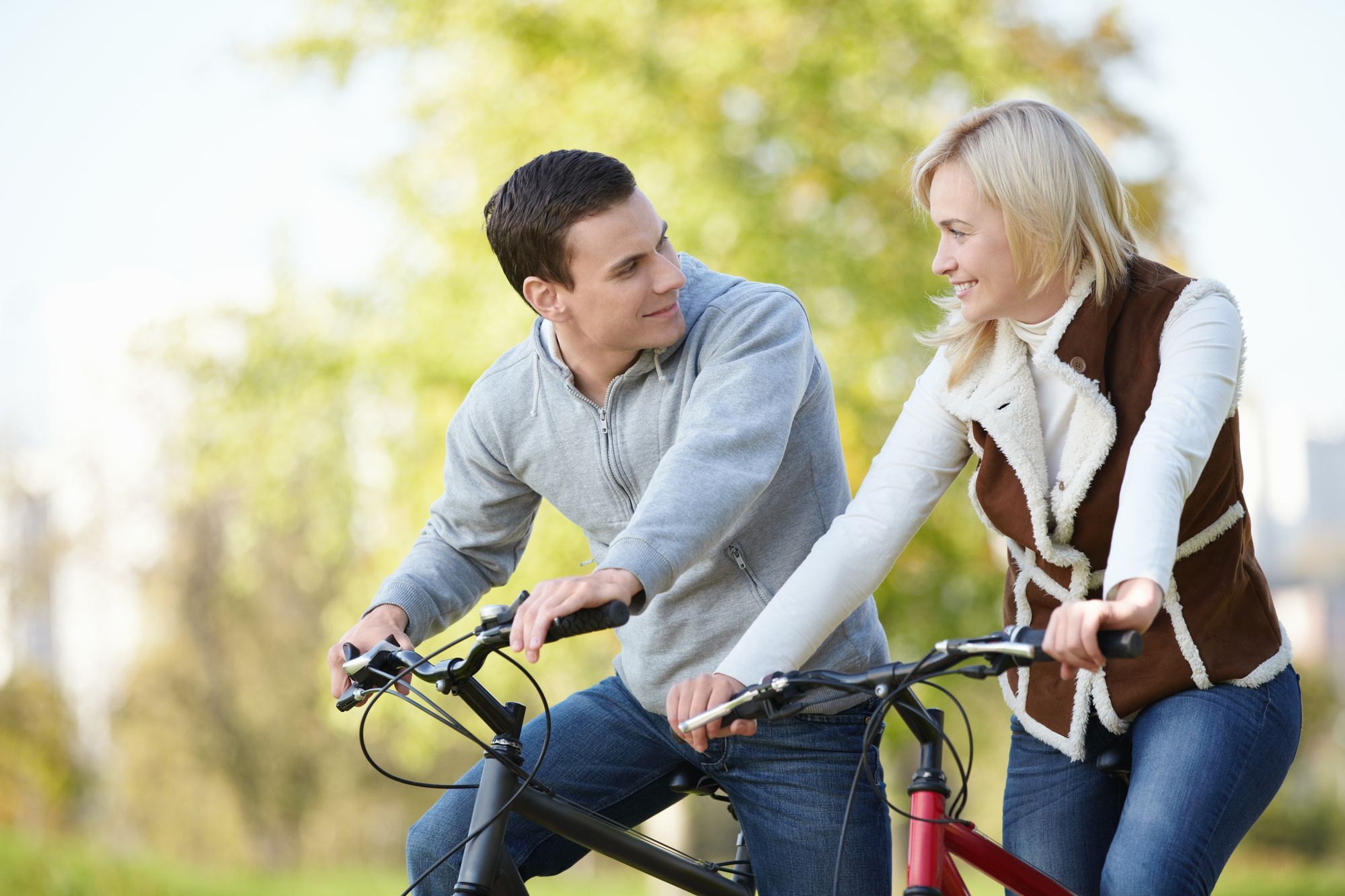 9) Experience Musical Delights At Ruth Eckerd Hall
Get ready to tap your feet, sway to the rhythm, and create lasting memories together at the iconic Ruth Eckerd Hall.
The venue in Clearwater boasts a reputation for hosting incredible acts ranging from live music and electrifying concerts to Broadway shows by renowned musicians.
Find your seats and get ready for musical magic on the perfect date night. From the moment the light dims, and the first notes fill the air, you'll be transported to a romantic world of harmony and melody with your loved one.
Whether you are into rock, pop, classical, or jazz music, you are bound to find a performance that will leave you mesmerized.
Lose yourselves in the captivating sounds as you wind up your list of the most romantic things to do in Clearwater for couples.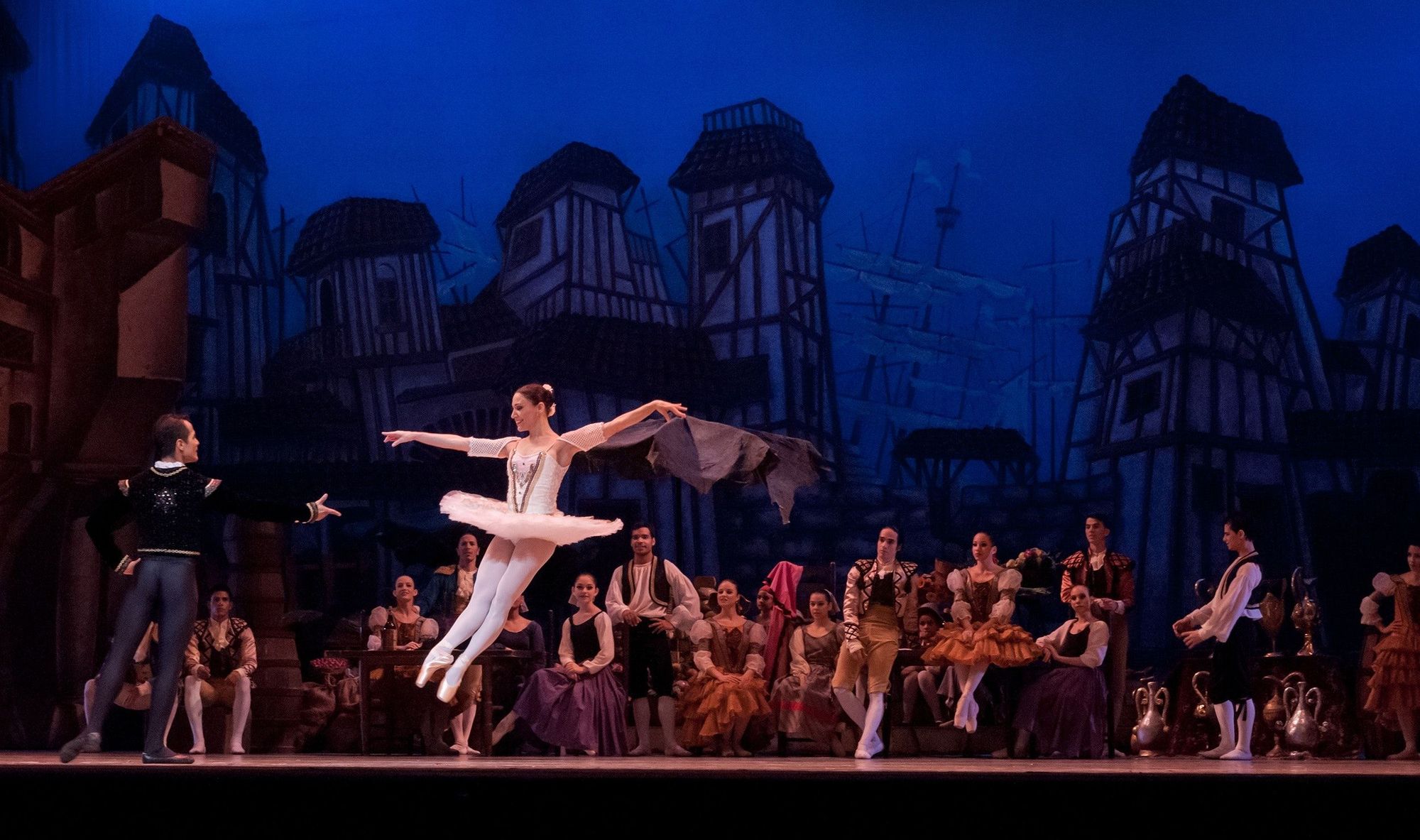 Plan The Ultimate Romantic Getaway In Clearwater Florida
So, there you have it, lovebirds! A complete list of things to do in Clearwater, Florida for couples. From exploring the alluring beauty of Tampa Bay to basking on the white sandy shores of Clearwater Pass, this charming city is a perfect destination for romance.
So why wait? Clearwater, FL is calling, and it's time for you and your sweetheart to answer. Bump up your trip by booking the legendary sunset boat tour with Clearwater Party Boats.
Watch the sun slip below the horizon, witness majestic creatures, and get faded into the night as you celebrate your love with a glass of champagne. There is no better way to say "I love you" than on a romantic evening on this colorful sunset cruise!