Clearwater, Florida, has everything you need for the perfect family vacation. From the warm water of the Gulf of Mexico to the soft white sand beaches, there is plenty of fun and sun. Great food, friendly people, and exciting events offer something for all ages to enjoy.
Clearwater is a convenient destination, with an airport only 20 miles away in Tampa Bay. Let's take a look at the top things to do in Clearwater, FL with kids.
A tour we think you'll love
1) Clearwater Beach
The powdery white sand and warm water of the gulf make the beach here one of the top things to do in Clearwater, FL with kids. The sand is as soft as talcum powder and easy to walk on without shoes.
Be sure to bring your sand pail because this is one of the best sand castle-making beaches. The sand comes from crushed quartz crystals that wash down from the Appalachian Mountains on their way to the ocean.
Spend your day on the beach near Pier 60 so you can take the kids to the best playground in the Clearwater Beach area. There are plenty of restaurants and cafes where you can get out of the sun for a bite to eat.
On Friday and Saturday nights, about two hours before sunset, the Pier 60 area comes alive with musicians and street performers. Pier 60 visitors can enjoy a stunning sunset with a festive scene.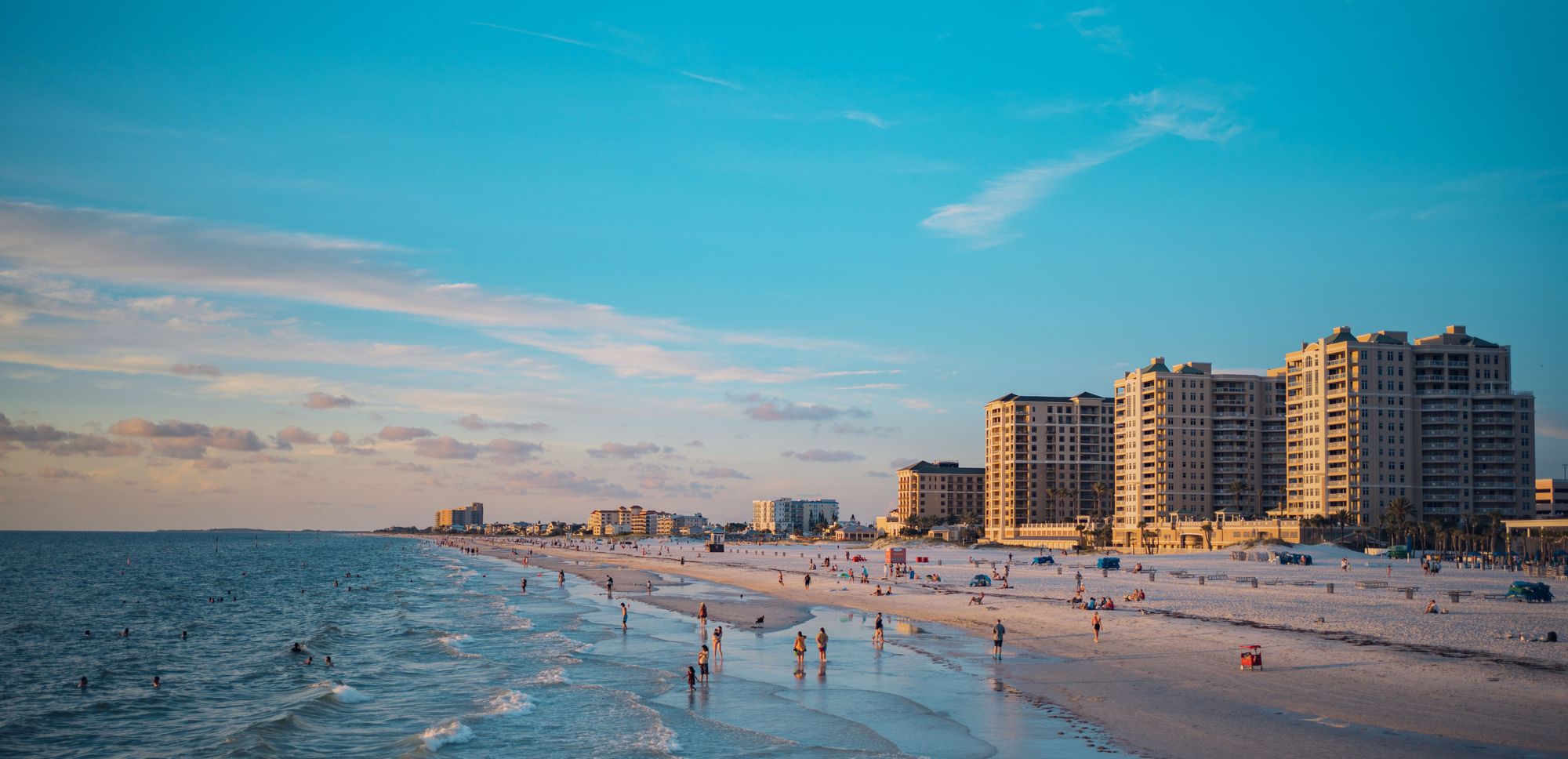 2) Clearwater Marine Aquarium
Visit the Clearwater Marine Aquarium for one of the best things to do in Clearwater with kids who love animals, fish, and all sorts of marine life. Clearwater's 53,000-square-foot aquarium is one of two in the Tampa Bay area. While the Tampa Bay Aquarium is larger, the Clearwater Aquarium offers more of an intimate place to see marine life up close.
The purpose of the Clearwater Marine Aquarium is to take in marine animals who are sick or injured and nurse them back to health. In most cases, the rehabilitated marine animals are then released back into their natural habitat. However, in those cases where an animal can no longer live independently, the Clearwater aquarium brings them into their family of marine animal residents.
A visit to the Clearwater Marine Aquarium is fun for the whole family, and you can see their resident:
Dolphins

Sea turtles

Pelicans

Otters

Sharks

Stingrays

Franklin, a diamondback terrapin turtle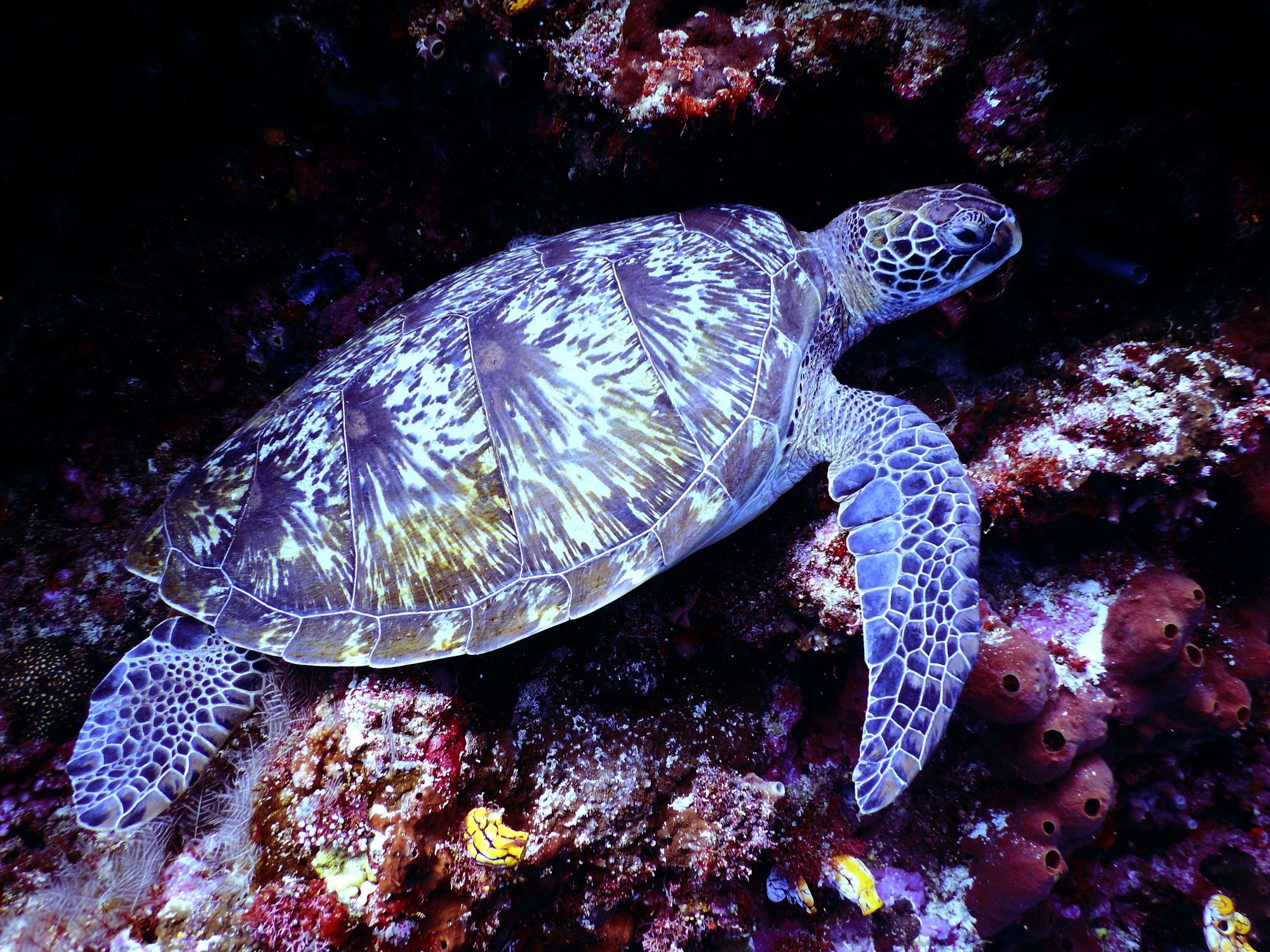 3) The Family Friendly Boat Tour
The Family Friendly Boat tour with Clearwater Party Boats is one of those great things to do with kids in Clearwater that the whole family will enjoy. Clearwater Party Boats offers private boat tours for small groups or large families of up to 22 people.
Each boat cruise is customized for your family and the captain knows the best places to go and enjoy:
Looking for seashells

Searching for playful dolphins

Swimming

Spending time on a deserted island

Playing on a sandbar
You can also take a sunset cruise with your family to enjoy a breathtaking sunset without the crowds. Bring your choice of snacks and beverages to enjoy, and the captain will direct the boat to a strategic spot on the water where you can kick back and enjoy the sunset.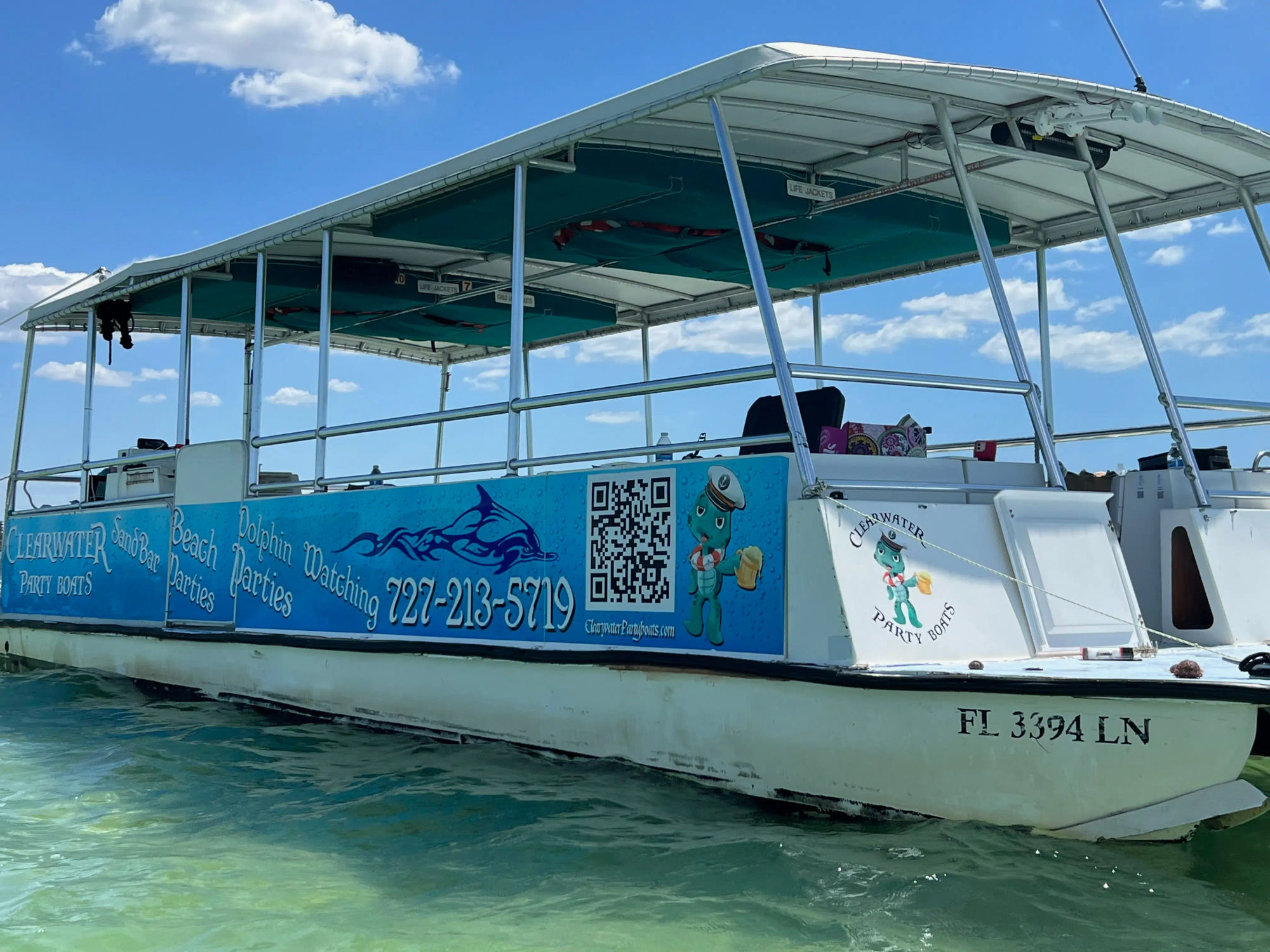 4) Moccasin Lake Nature Park
Show the kids a different side to Clearwater with a trip to Moccasin Lake Nature Park, a 51-acre nature preserve. A visit to Moccasin Lake is one of the great things to do in Clearwater with kids that is off the beach and outside the tourist zone.
Bring a lunch and spend the day hiking along nature trails and boardwalks through the mature oak trees. There are creeks and ponds where raccoons and turtles like to hang out, and you can also spot many of Florida's native birds. The park has picnic tables, pavilions, and public restrooms. Open hours are Tuesday through Sunday from 10:00 am to 5:00 pm and closed on Monday.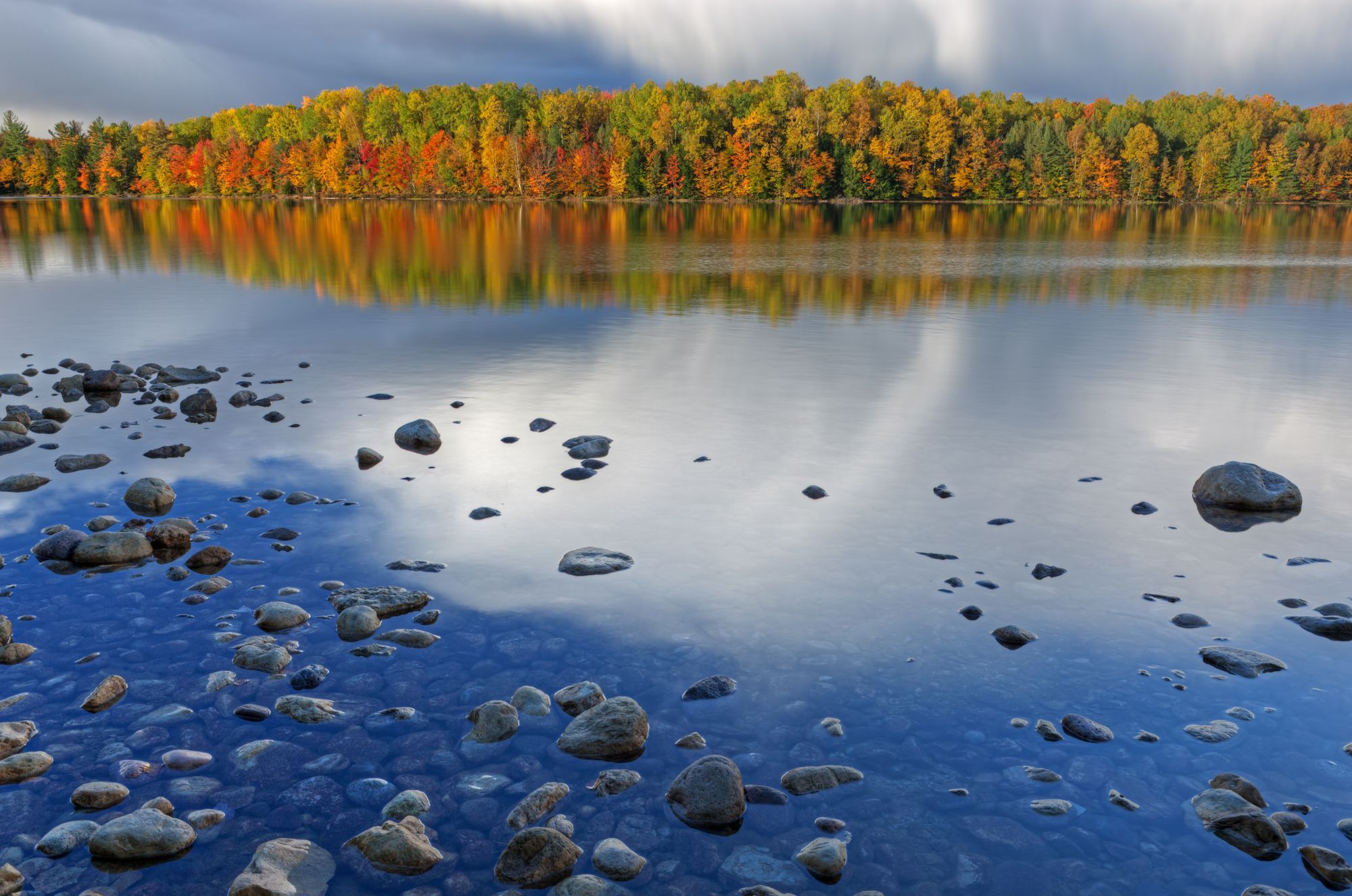 5) Great Explorations Children's Museum
When the weather outside is too hot or rainy and you are looking for indoor things to do in Clearwater FL with kids, the Great Explorations Children's Museum is a great solution. You'll need to venture outside of the Clearwater area, though, as the museum is about an hour's drive from Clearwater or 45 minutes from Tampa Bay.
The children's museum has plenty of hands-on activities to keep your little ones busy and encourage their creativity. Teaching early building skills is possible on the Lego table, and the I Build It room. The Live On Air exhibit gives kids a chance to see themselves on television. Kids can grab a child-size cart and roam through the small aisles of the Publix Market, picking out imitation food.
The museum's most popular exhibit is Longo's Cove, where kids can crawl and climb on platforms surrounded by nets. Kids can even practice caring for pets in the veterinary exhibit. The museum is open Monday through Saturday from 10:30 am to 4:40 pm and Sunday from 12:00 pm to 4:00 pm.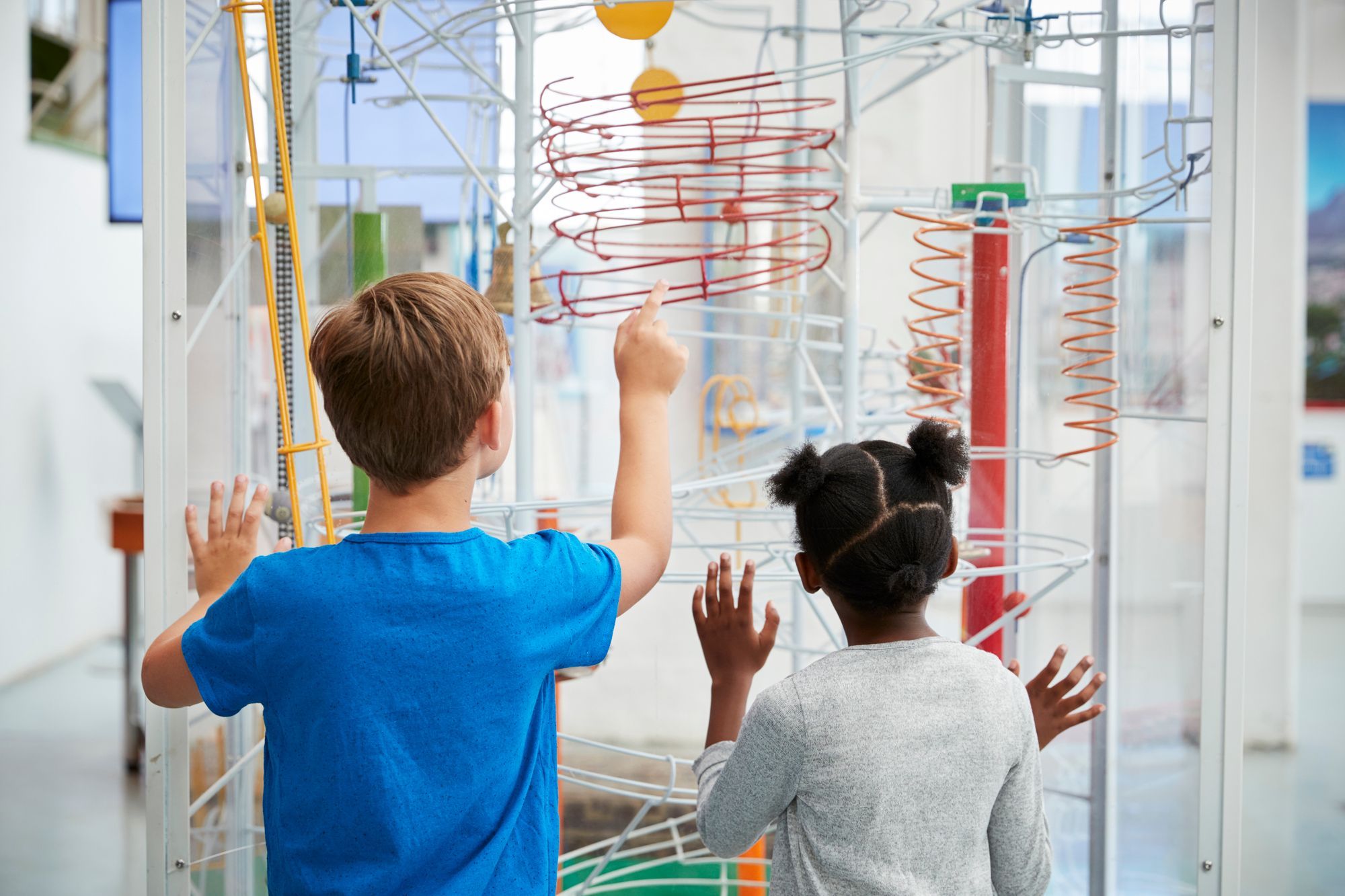 6) Tampa Bay Grand Prix
These are not your grandpa's old-fashioned go-karts, and the tracks are nothing like the bumper car rides at the state fair. The Tampa Bay Grand Prix offers fast-paced fun on indoor tracks that look like the type a Formula 1 racer would train on. If you are looking for things to do in Clearwater with kids, teenagers, and young adults, this is the perfect activity. Tampa Bay Grand Prix is fun for the whole family.
There are two Tampa Bay Grand Prix facilities to choose from, one in Tampa and the other in Clearwater. Both locations have Italian-designed electric Pro-Karts that can reach top speeds of up to 50 miles per hour. The tracks have curves and straightaways where riders have a chance to test their driving skills.
Junior karts are also available for riders who are at least 48 inches tall. Junior karts are smaller and reach a top speed of 20 miles per hour.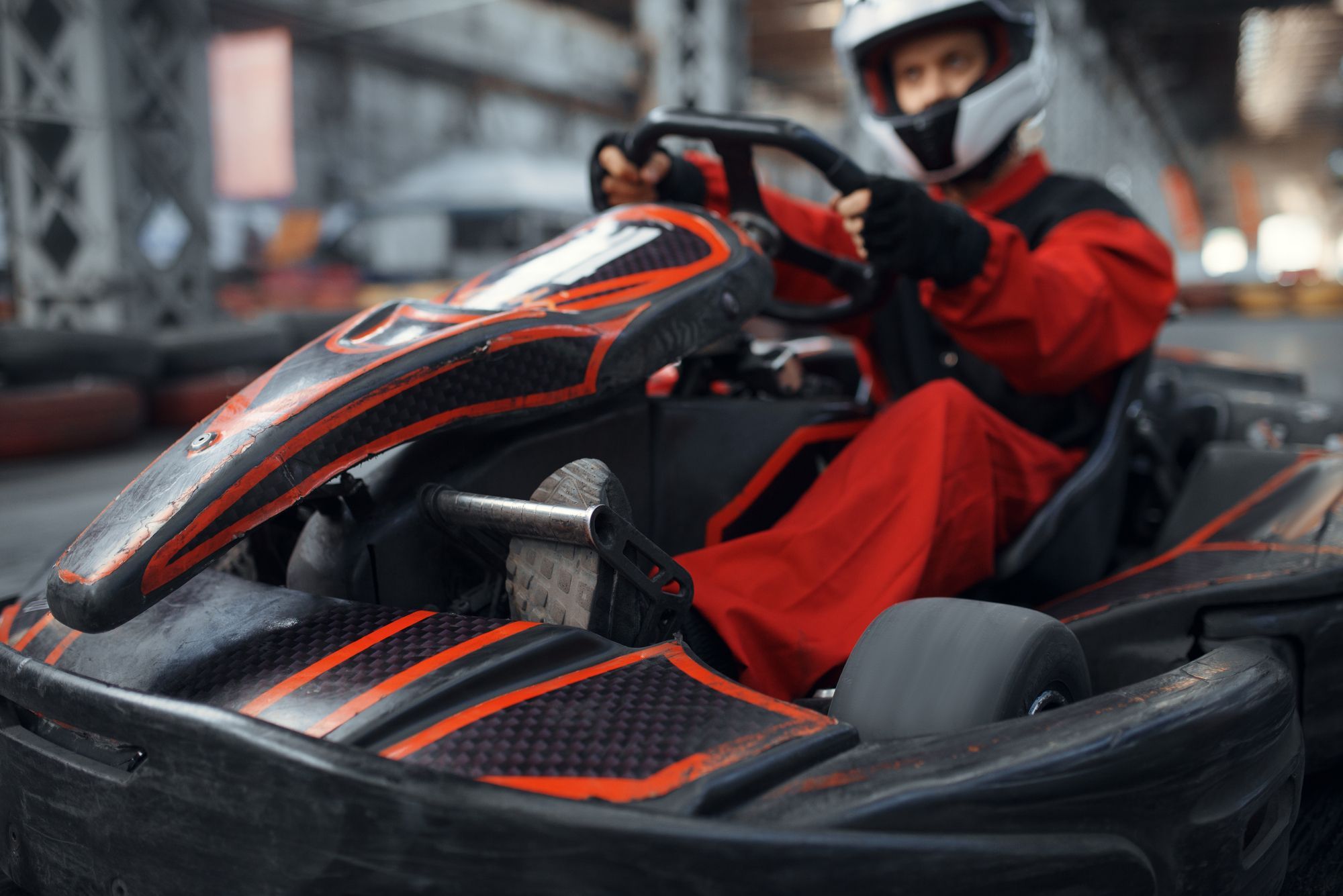 7) Family Parks In Clearwater Florida
Sand Key Park
Sand Key Park offers a quiet area away from the crowded beaches. Sand Key is a barrier island that's south of Clearwater. The beach here is one of the best for sea shell collecting. From April through October, sea turtles come to Sand Key Park to build nests and lay their eggs.
Amenities here include outdoor showers, a dog park, restrooms, and picnic shelters with grills. Rental concessionaires are available for beach umbrellas and beach cabanas.
Coachman Park
Coachman Park connects the waterfront area to downtown Clearwater. Visitors can walk along the promenade with a view of the Intracoastal Waterway. The park has a lake with picnic shelters and a large playground. An amphitheater offers year-round concerts with seating under a covered pavilion or on the lawn.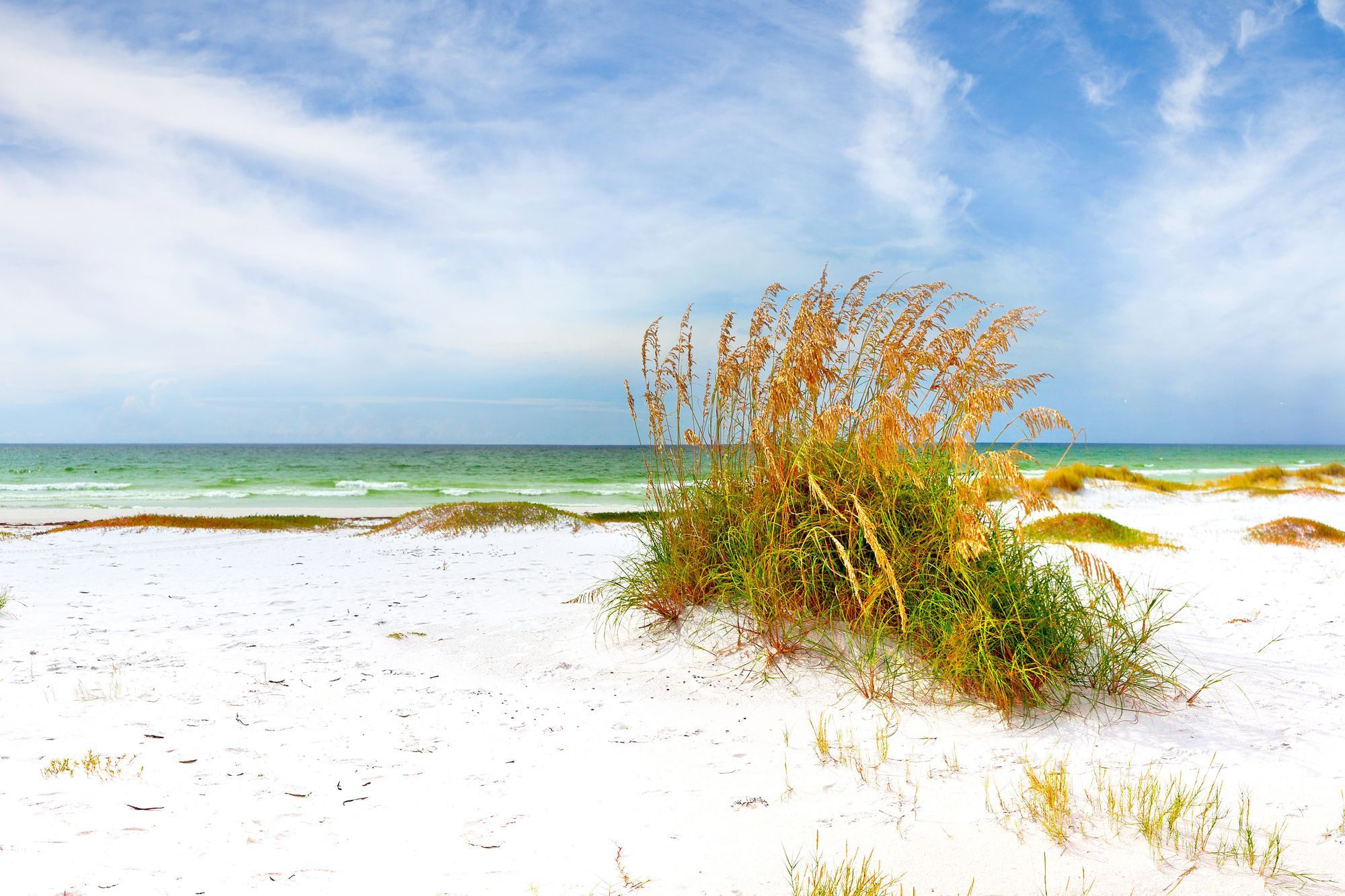 8) Captain Memo's Pirate Cruise
It's touristy and a bit too silly, but kids love it. It's Captain Memo's Pirate Cruise, and it's been a popular family activity sailing from Clearwater Beach Marina for over 40 years.
The whole family will have a blast with treasure hunts, pirate games, and water gun fights. There is also face painting and more for kids from ages two and up. Each entertaining pirate cruise is two hours long, with soda for the kids and beer and wine for the adults.
The captain has a vast knowledge of the area and will make every effort to find dolphins for passengers to see before returning to the Clearwater marina.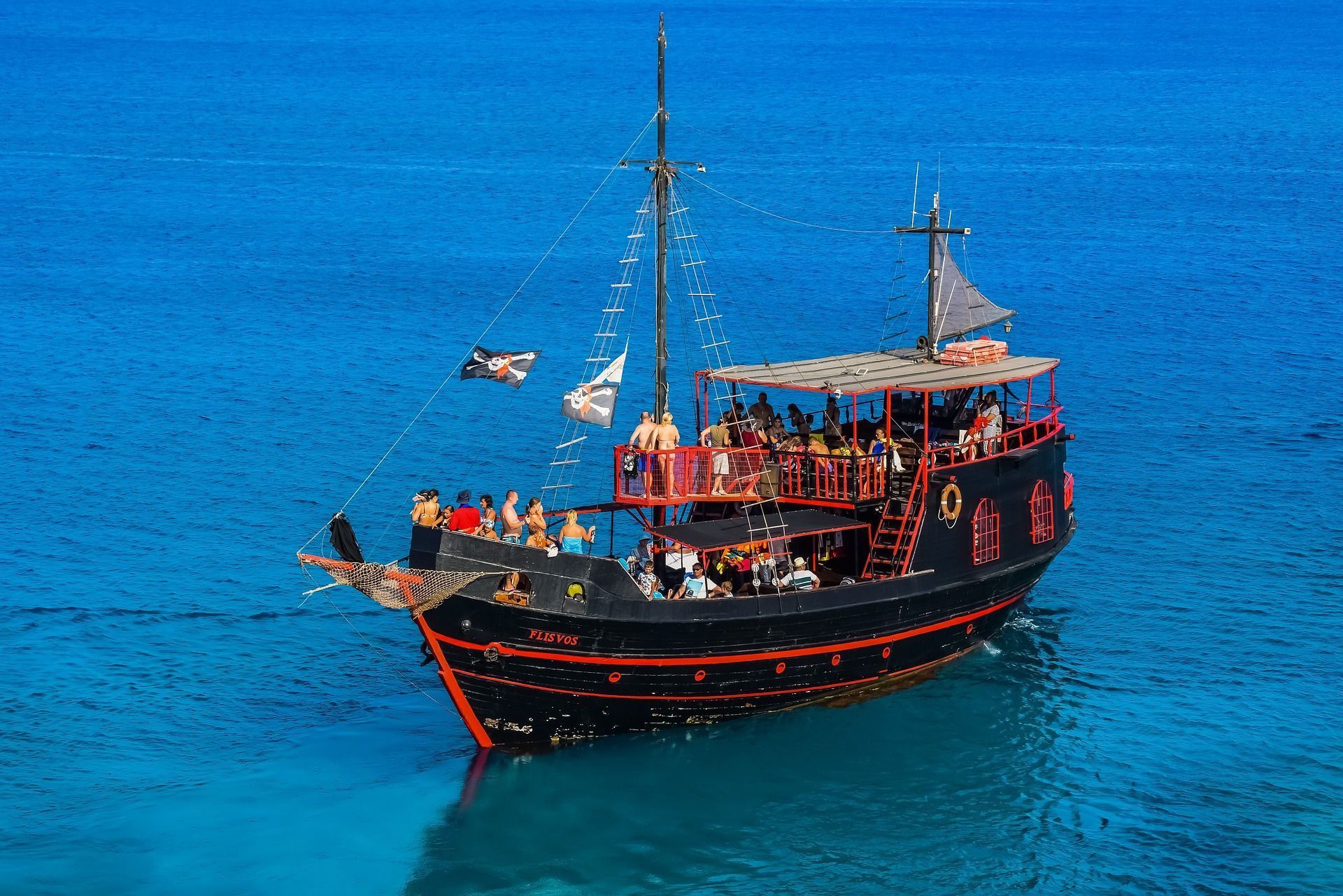 9) Sugar Sand Festival
Clearwater Beach will be crowded during the Sugar Sand Festival. Hotels will be full, parking lots will be packed, and restaurants will be crowded. However, it will all be worth it once you see all the fun that happens during the Sugar Sand Festival!
For 17 days in April, master sand sculptors will come to Clearwater Beach to compete for cash prizes. The sand sculptures are created under the covering of a 21,000-square-foot tent. Visitors purchase tickets to go inside the massive tent and admire the artists at work. These are not just sand castles. They are life-size works of art made from the sugary soft sand of Clearwater Beach.
There is plenty of family fun happening outside the tent with live entertainment, street performers, fireworks, speed sand sculpting demonstrations, sand sculpting classes, and a children's play area. While you'll need to purchase tickets to go inside the tent to see the sculptures, the activities outside the tent are some of the free things to do in Clearwater FL, with kids.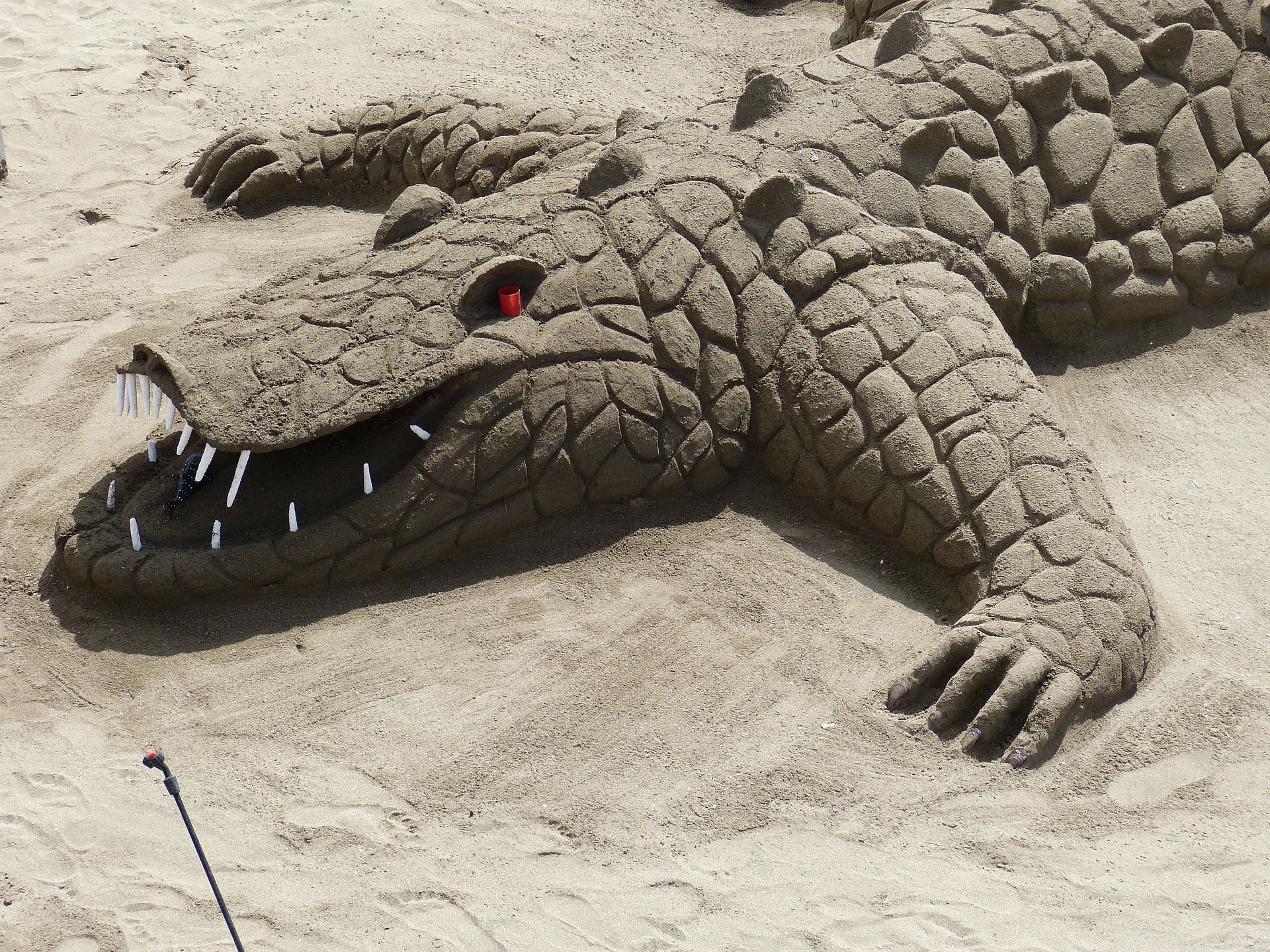 10) Clearwater FL Mini Golf
Let the kids challenge the adults to a friendly competition on one of the fun mini-golf courses in the Clearwater area. There are three within less than a 20-minute drive.
Captain Bligh's Landing is a pirate-themed miniature golf course that's only a 10-minute walk from Clearwater Beach.

Congo River Golf is a jungle-themed miniature golf course with waterfalls, caves, and a tropical rainforest. It's 17 minutes from Clearwater Beach.

Smuggler's Cove Adventure Golf in Indian Shores is 20 minutes south of Clearwater with a pirate ship, caves, and even an alligator pool.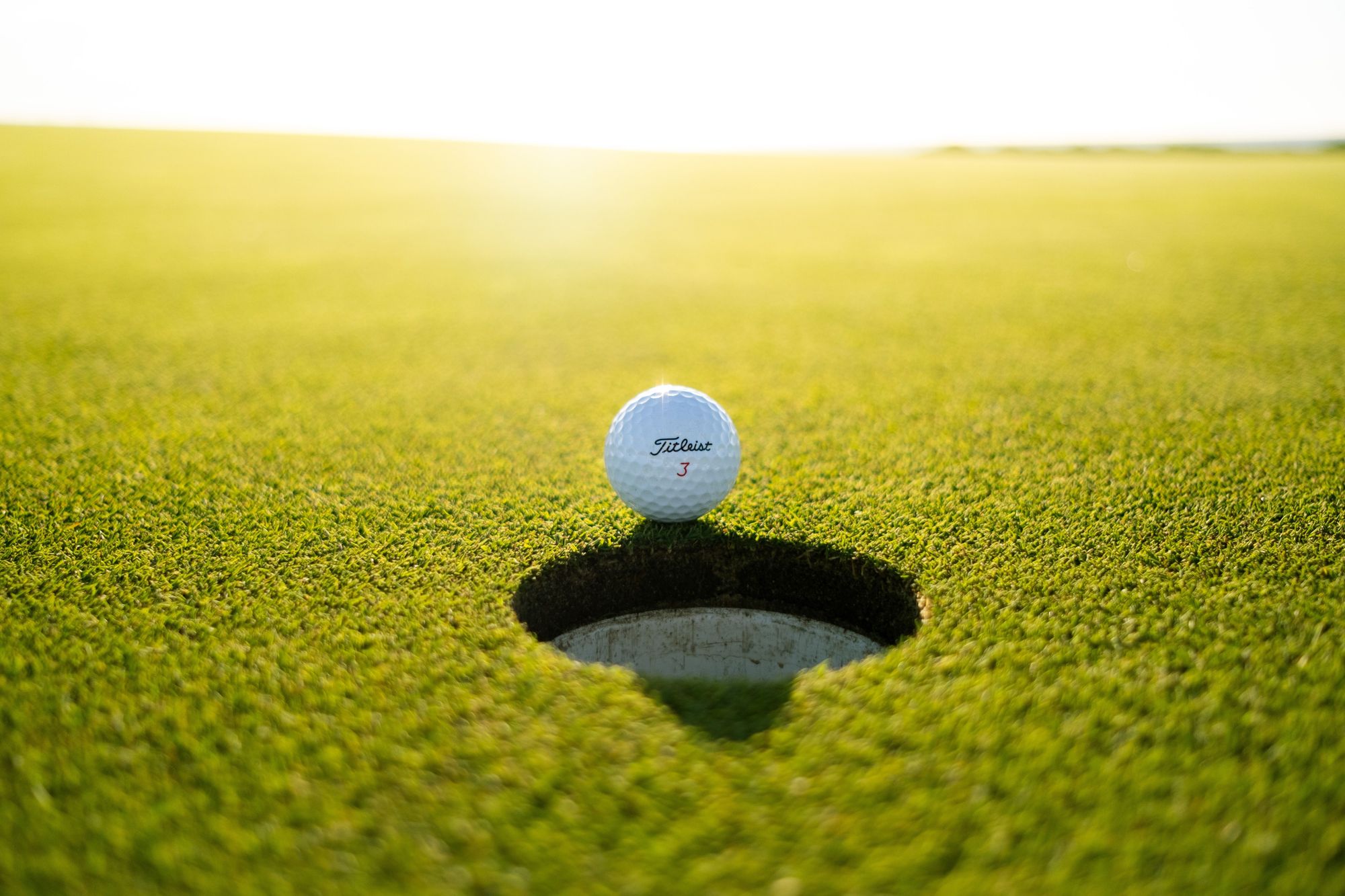 11) Dolphin Cruise Tour
For many visitors to Clearwater, seeing our resident dolphins playing in the gulf is a highlight of their trip. You can take the guesswork out of looking for dolphins by taking a dolphin cruise with Clearwater Party Boats. The knowledgeable captains know where the dolphins go to play. Join a scheduled cruise with up to 22 people, or take a private cruise that is guaranteed to be the highlight of your trip.
Go online or call us today to schedule your dream family cruise for your Clearwater vacation!